No SKU:39558
Regular price
$165.00 USD
Regular price
Sale price
$165.00 USD
Unit price
per
Sale
Sold Out
Early pieces of Desert Sands are very similar to the famous Niloak Pottery, with only the interior glazed to make them functional. However, Desert Sands often used green, bright yellow, and bright orange, colors not in the Niloak pallette. Later pieces received a bright glossy glaze on the exterior, causing the dull clay colors to become brilliant. The Burley Winter Pottery tried similar styles with different glazes, but mission swirl at this period remained the domain of Desert Sands.
Today collectors are beginning to appreciate these pieces which are becoming increasingly difficult to find. Whereas Niloak shipped literally millions of pieces in the 1930's, Desert Sands production could be counted in the thousands in total with only 4 people hand-throwing each piece. For those interested in the Arts and Crafts movement, nothing would fit the definition better.
These are great a top a table, on a shelf, or with a lovely set of flowers.
View full details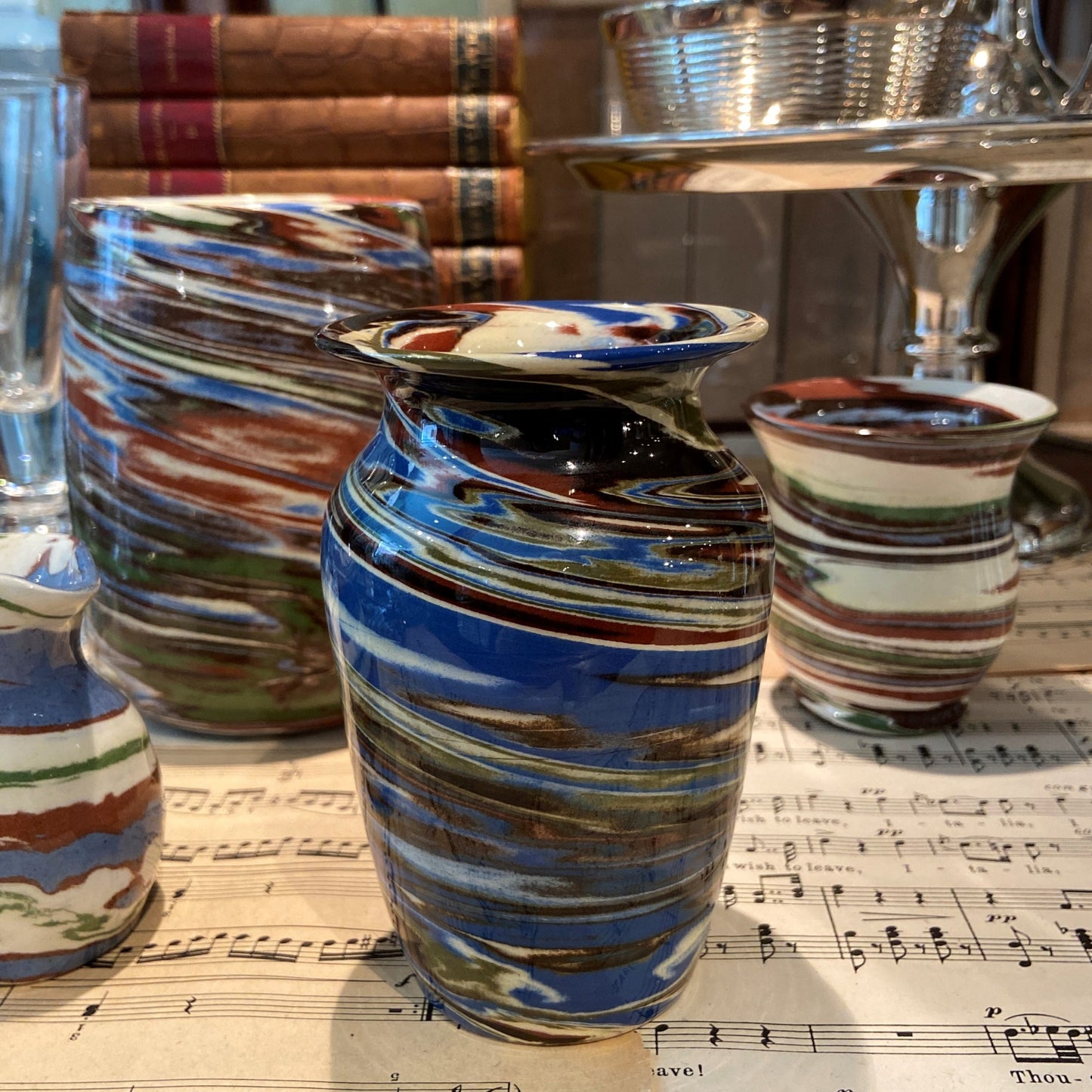 Discover More
Decorative Objects
Select one or more checkboxes below to see similar products